Who We Are
Located and based within the Sydney Fish Market, GetFish.com.au is an Online Seafood Market Home delivery which allows you to have access to the Freshness and variety of the Sydney Fish Market without leaving your home.
Our Custom made online marketplace allows you to select your own products and tell us how you would like it prepared.
What We Do
Getfish Consists of two main sectors; Home delivery and Food Service

Home Delivery
GetFish delivers Fresh Seafood to residential addresses within a 50km radius of the Sydney Fish Market.

Food Service
Getfish caters for over 300 leading high end restaurants around Sydney.
Food Services
Getfish Pty Ltd also has sub divisions in which its Caters for Retail Stores, Wholesalers, Restaurants and Food Service enquiries.
GetFish Food Service is renowned as one of Australia's Top end Restaurants suppliers. GetFish currently supplies over 200 leading industry Leading Restaurants Sydney Wide. Getfish Food Service offers the very best Seafood sourced From Australia and New Zealand.
We have a market Leading Customer Service and over 40 refrigerated Vans on the road travelling all over Sydney everyday.
Food Services

Our Vessels
Our Vessels
GetFish operates 6 vessels in Australia and New Zealand waters. We currently have all 6 Vessels are working in the South East Fishery and Great Australian Bight Sector.
The Vessels are landing there catch at ports of Eden (NSW), Hobart (Tasmania), Portland (Victoria) and Port Lincoln (South Australia). Being widely distributed means our fleet is on top of the weather and movement of fish stocks.
The vessels produce ice on board and store catch in refrigerated fish rooms. The vessels run short trips (average of 4-5 days) keeping the catch fresh and meeting supply and demand of the market.
We both own and lease Quota; this ensures access to the and sustainability to the fishery. We are one of the largest quota holders and catcher in the south east trawl sector.
Sustainability
Getfish is committed to ensuring a sustainable supply of seafood for generations to come.
Getfish Supports and Trades within the Sydney Fish Market Guidelines of sustainability with include. Enhancing seafoods for future generations, lawful supply, Traceability, Protection and enhancement of the marine environment and the innovations of Research and development that can help improve the industry.
Getfish will also Never trade in seafood that has been caught or farmed illegally and actively work with Government agencies to eliminate unlawful activity throughout the supply chain
Sustainability
Our Team
Our team consists of 30 years experience in the industry

Antonio
Founder of Getfish

Frank
Food Service Manage
Seafood Industry Expert

Jason
Food Service Manage
Seafood Industry Expert
Testimonials
Top notch
Seafood in town
Chase Kojima-Daniel
Executive Head Chef - Sokyo The Star Casino
Getfish is the industry leader in Quality, Knowledge, and Service. They are the best in the business!
Daniel Hughes
Executive Head Chef - Manta Restaurant and Bar
Getfish are the only people we trust to deliver our seafood, their quality is the best in Sydney!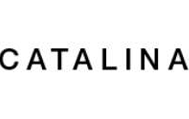 Mark Axisa
Executive Chef - Catalina
With their unrivaled industry experience and customer-driven devotion, Getfish are the people I trust to deliver the highest quality seafood to our restaurants. Great cooking starts with great ingredients
Frank Shek
Executive Head Chef - China Doll